Services
We realize infrastructure projects, for which we provide everything from one source: financing, design and construction, right through to operating and maintenance. No matter whether this involves a new school or an administration building, a tunnel or a highway.
On this page
Life cycle: Designing, financing, building and operating infrastructure
We complete our PPP projects within the time schedules and according to the budget In the long term too, PPP projects have proven to be economical, efficient and sustainable.
One entity is responsible for all services from financing to operation, and it also supervises the project after it is completed and therefore also considers the entire life-cycle of a building right from the start phase. This means that, right from the start, all parameters are implemented to ensure economical and sustainable use—often over decades.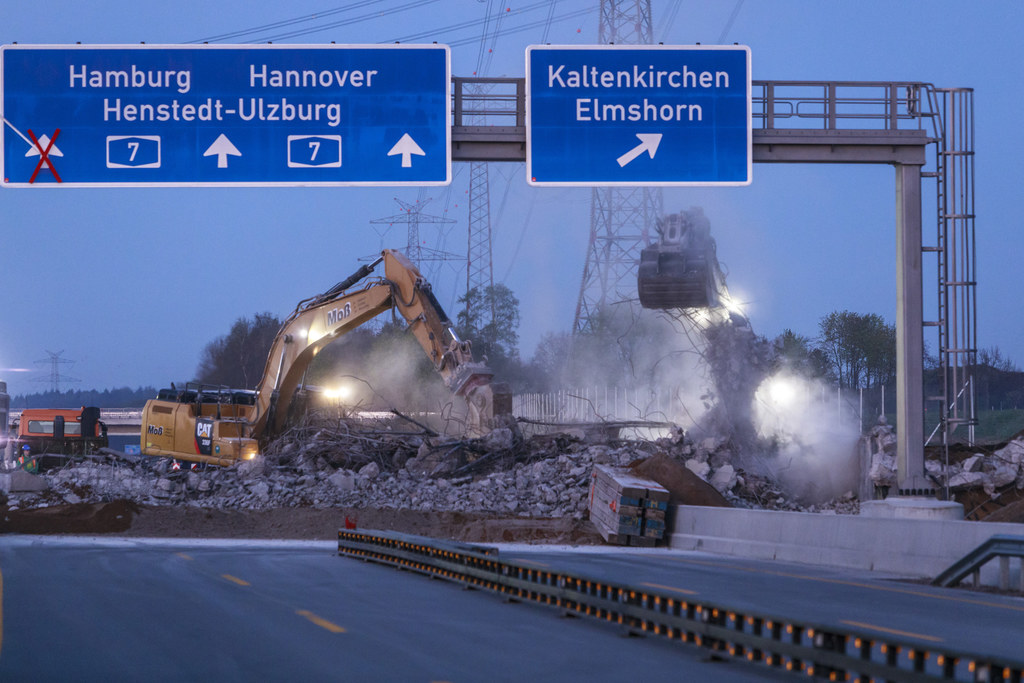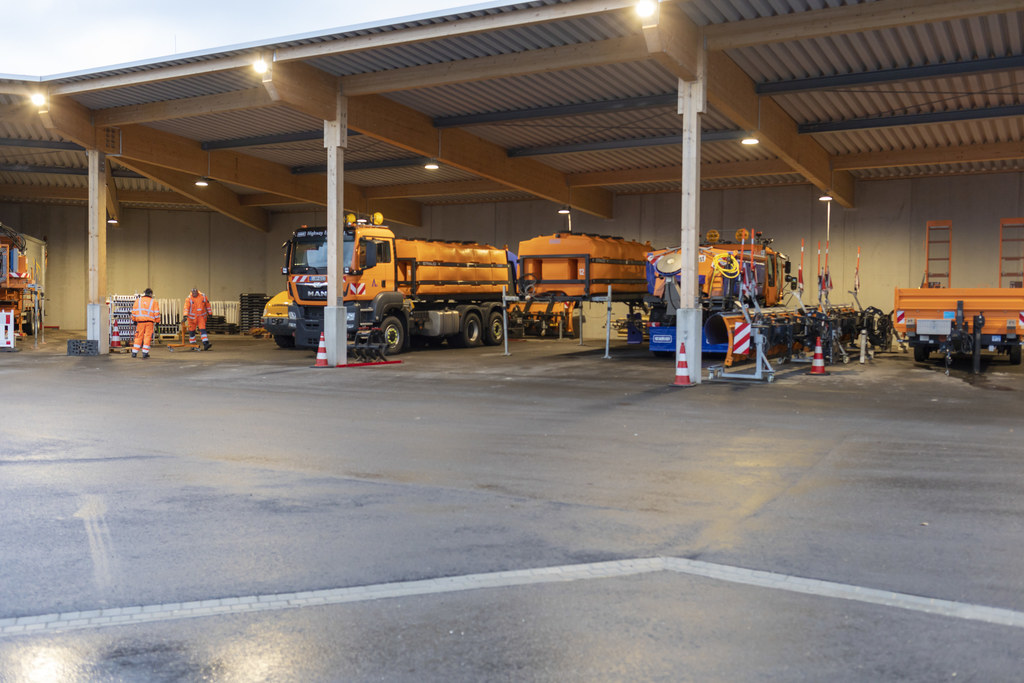 Contract models based on partnership
To achieve success in large-scale infrastructure projects, HOCHTIEF PPP Solutions relies on contractual models which already include thinking and acting in a spirit of partnership in the early stages of projects. Together with the public sector clients, we develop contracts which ensure the best possible success of the project.
All models are based on voluntary choice of partner, mutual trust, common objectives, optimal sharing of risks, clear decision structures and regulations for resolving conflicts.
We not only practice partnership in a spirit of cooperation with our public sector clients but also with local small and medium-sized enterprises, whom we involve in all our PPP projects—as partner in the consortiums, as direct contractor or as subcontractor. The latest examples are the expansion of the A7 in Northern Germany, which Via Solutions Nord GmbH & Co KG is realizing, and the expansion of the A6 highway in Baden-Württemberg, which ViA6West GmbH & Co KG is responsible for. In the field of public building construction, the Social Infrastructure Europe business unit of HOCHTIEF PPP Solutions and its contractors for design, construction and operation have been working successfully and in partnership with local authorities, federal states and the federal government for more than 15 years.
Digital services
Our own in-house service supports the whole company with the introduction of P3IM into its processes. Their most important services are:
analyzing and implementing digital processes
IT administration
digital innovation management
Our aim is to achieve to the best possible results with HOCHTIEF's IT tools and IT systems and to design and implement new functionalities related to the digitalization of HOCHTIEF PPP Solutions.
HOCHTIEF PPP Solutions employees, in cooperation with various different partners, have already implemented numerous innovative ideas.
One example is the development of the P3IM accident management system:
To simply the processing of an accident event from the on-the-spot investigation of an accident right through to settlement of claims for damage with the insurance company, including follow up, the P3IM accident management system was developed. The P3IM accident management system is an own development by HOCHTIEF PPP Solutions Business Unit Transport Infrastructure Europe (TIE) and was developed to digitize and automate the entire accident processing procedure. The accident app stores accident data and images, which are collected and taken by the highway surveyor at the site of the incident and are then subsequently used for further processing. Using the system particularly provides advantages in the form of time saving through quicker documentation and prompt settlement of payments for accidents. Automated processes increase safety and quality, minimize risks and consequently enable faster implementation of administrative tasks.
Another project is the pilot implementation of image recognition based on artificial intelligence for the stretches of highway operated by HOCHTIEF. For instance, this enables the recognition of roadway damage, such as potholes, graffiti on structures and the completeness of a construction site signs. For this project HOCHTIEF trained an artificial intelligence system, so that this recognizes the relevant defects and notifies colleagues on site.
Operation
Operation and Maintenance of Transport Infrastructure
With this step HOCHTIEF emphasizes its goal of further consolidating its position as leading private road operator in Germany. In doing so we continue to further develop our know-how, introduce innovations and incorporate these in new road projects.
HOCHTIEF PPP Operations GmbH
With the establishment of HOCHTIEF PPP Operations GmbH, HOCHTIEF has concentrated its experience in operating more than 800 kilometers of roads in its own company. The goal is to concentrate and further develop know-how, introduce innovations and transfer them to new road projects and hence implement best practice across various different projects.
What tasks do we take over in the new projects?
The operation ensures the continuous care and control of the infrastructure, so that this is available to traffic as far as possible unrestricted and in compliance with the highest safety standards. As General Contractor of the project companies, we assume all risks of operation for the entire term of the concession. Our operating commitment is long term. This is very important to us, because it is the only way we can continuously optimize processes together with the almost 1,000 employees in the companies.
In our operating companies we perform almost all services with our own personnel and equipment. This enables us to offer ambitious employees an interesting range of activities in both engineering/technical and commercial areas in Germany and also at international levels. Apart from having the opportunity to get involved with and help design projects, our employees can and should contribute towards organization and optimization.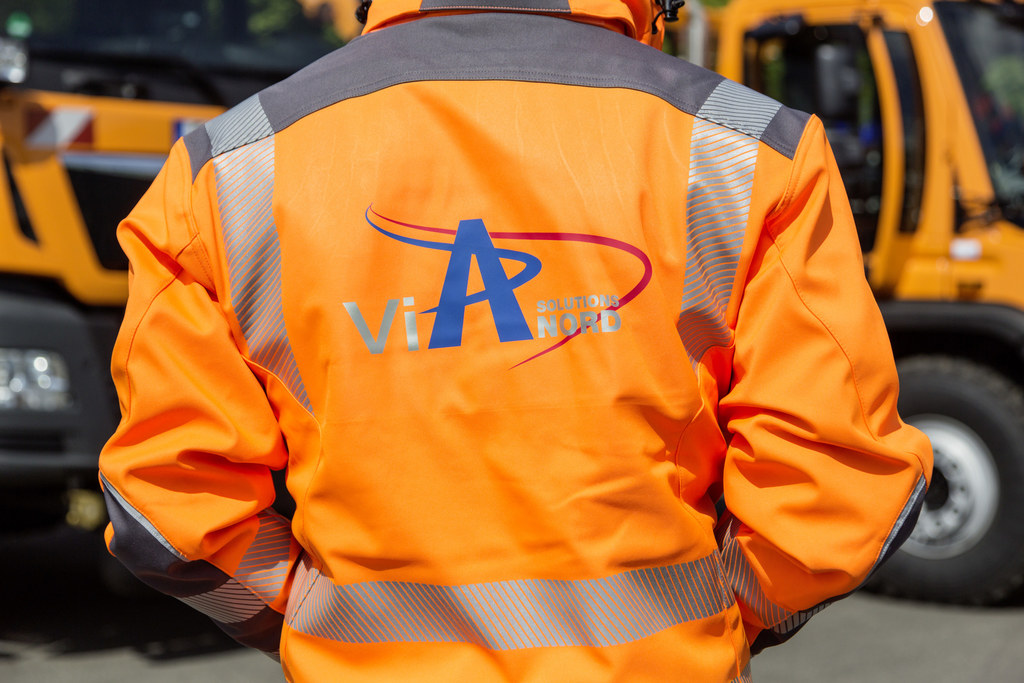 For our project and operating companies we also develop digital solutions for location-independent collection of information via apps and additional process-supported data management under the brand P3IM . Important digitization measures of operations are the accident management system, the app for route controls and the apps for operational recordings of conditions such as control checks and structural inspections. For optimizing operational and constructional maintenance measures, relevant data of the digital solutions are linked with the P3IM management model, so that evaluations can also be made on the model.
Operation and Maintenance of Social Infrastructure
At the Business Unit Social Infrastructure Europe (SIE) the tasks of operation and maintenance are directly allocated to the individual projects, whether these are schools, city halls, state laboratories or police headquarters.
Due to the broad range and specialist complexity of our very different types of projects, which likewise present our colleagues with different daily challenges, we have accumulated comprehensive expertise for decades.
During the partnership partly lasting several decades this, amongst other things, includes not only providing maintenance but also ensuring daily operations. This includes commercial and technical building management, for instance building cleaning, energy and waste management as well as controlling.
Asset Management
We regard Asset Management as a comprehensive service, to enable traffic infrastructure to be managed efficiently and economically during the entire term of the project. Amongst other things, this includes management and implementation of commercial and financial control, implementation and monitoring of quality control and sustainability, contract management as well as control and support of the project companies from a technical perspective. Our aspiration is to achieve the best possible value contribution for ourselves and our contract partner within the framework of the stipulated budget. We can take over these services in every project phase.
In this way we make it easier for partners from the purely investors' environment to more easily gain access to attractive assets. Today third parties already rely on our experience and our services in asset management when they implement their transactions on the infrastructure market. The scope of our services is completely designed to serve the requirements of the respective project and our partners.